premier concept album fait maison à base de poésie, mélodies folkloriques et chants d'oiseaux. je l'ai fait moi-même.

c'est une histoire, modestement, quelque chose comme une errance sensible, ou une rêverie ambivalente.


first home-made concept album based on poetry, folk melodies and bird songs. i made it myself.

it's a story, modestly, something like a sensitive wandering, or an ambivalent reverie.


© Ⓟ 2019 marylou petot
(lyrics + music + sound design)





Les ambiances sonores que j'ai utilisées ont été enregistrées en Camargue (FR), à Eindhoven et à La Haye (NL). L'album est disponible sur spotify et itunes.

the soundscapes i used were recorded in the Camargue (FR), in Eindhoven and the Hague (NL). The album is available on spotify and itunes.

yes, i mispelled 'le vent d'hiver' when uploading the track and i can't change it now. ah. ah.

lyrics, pictures and videos below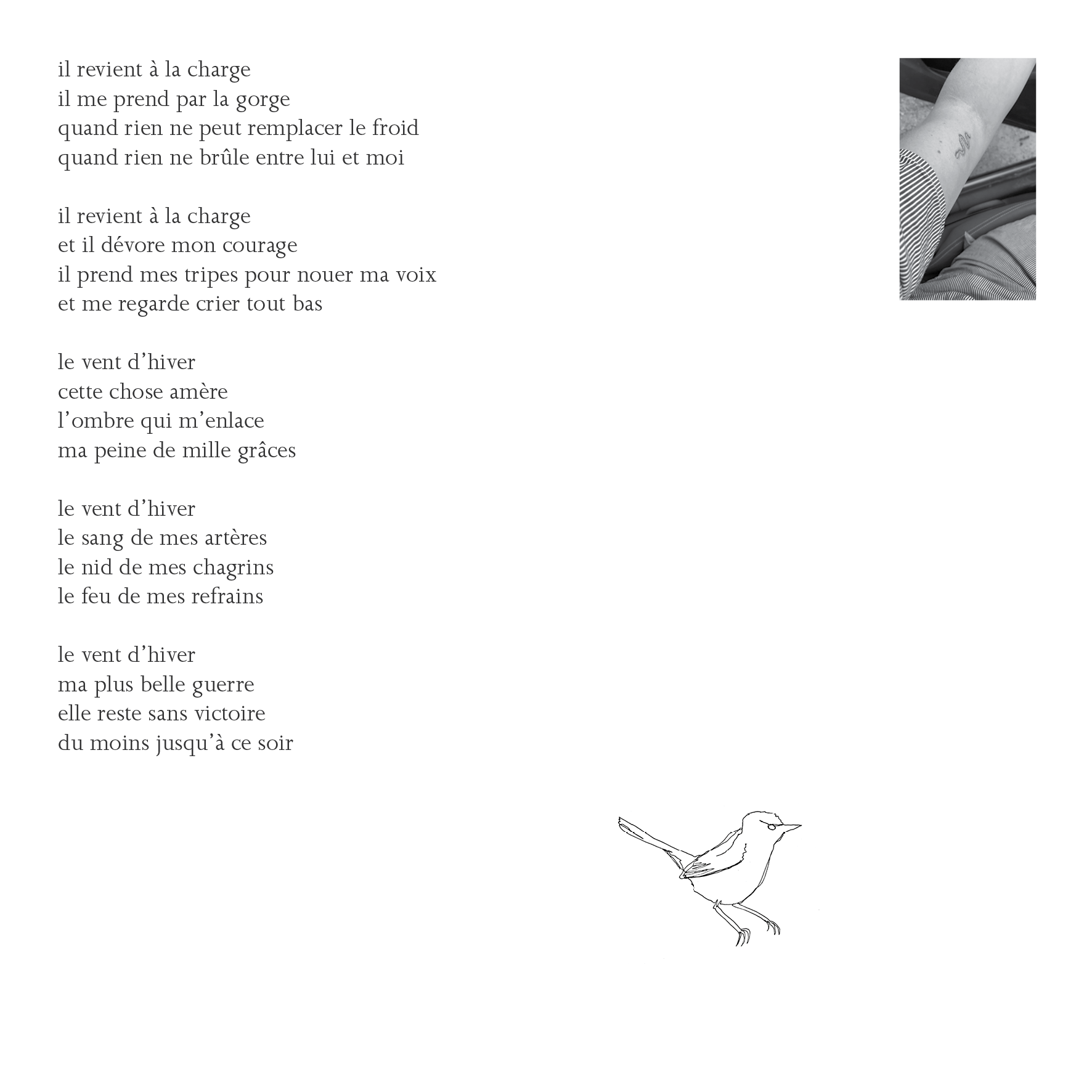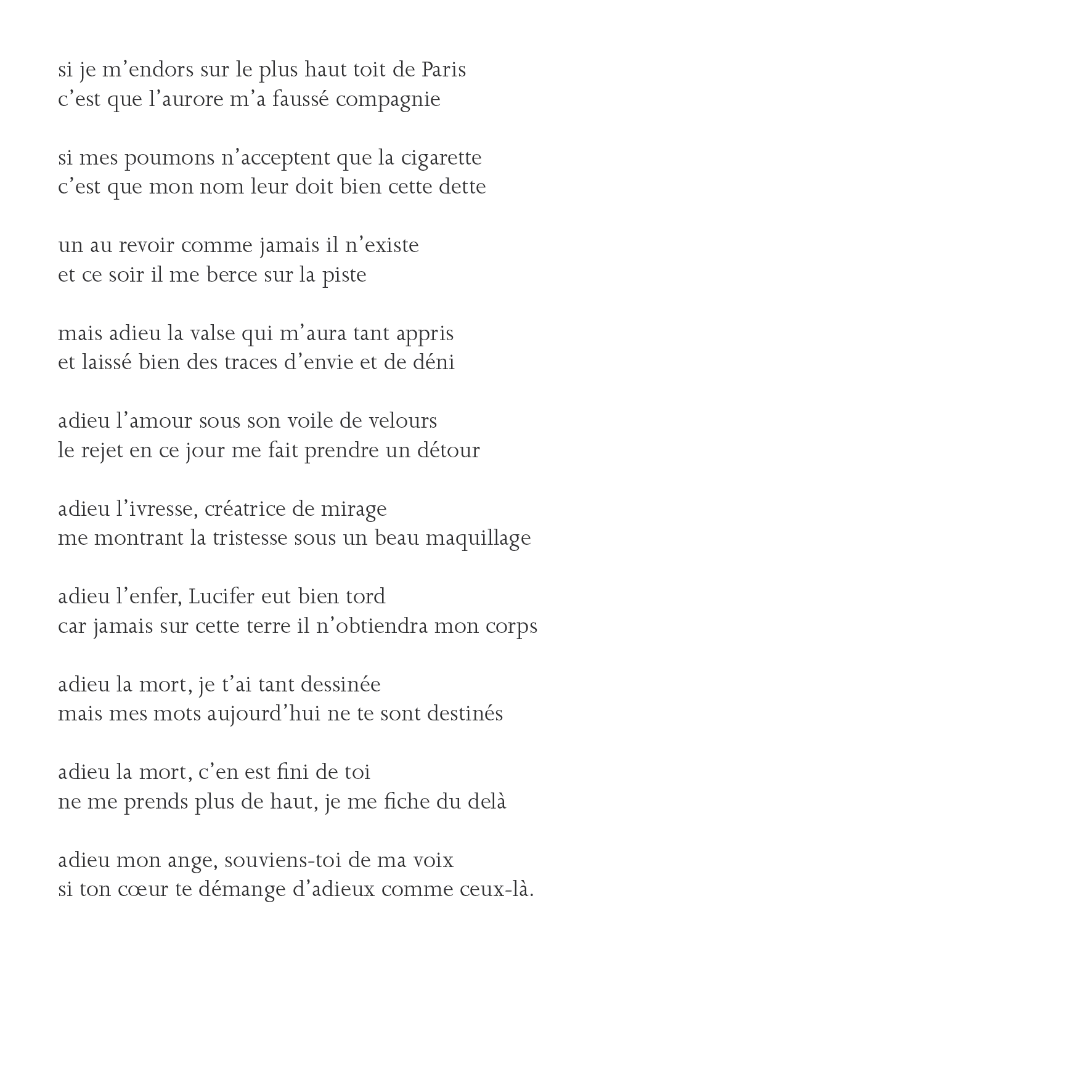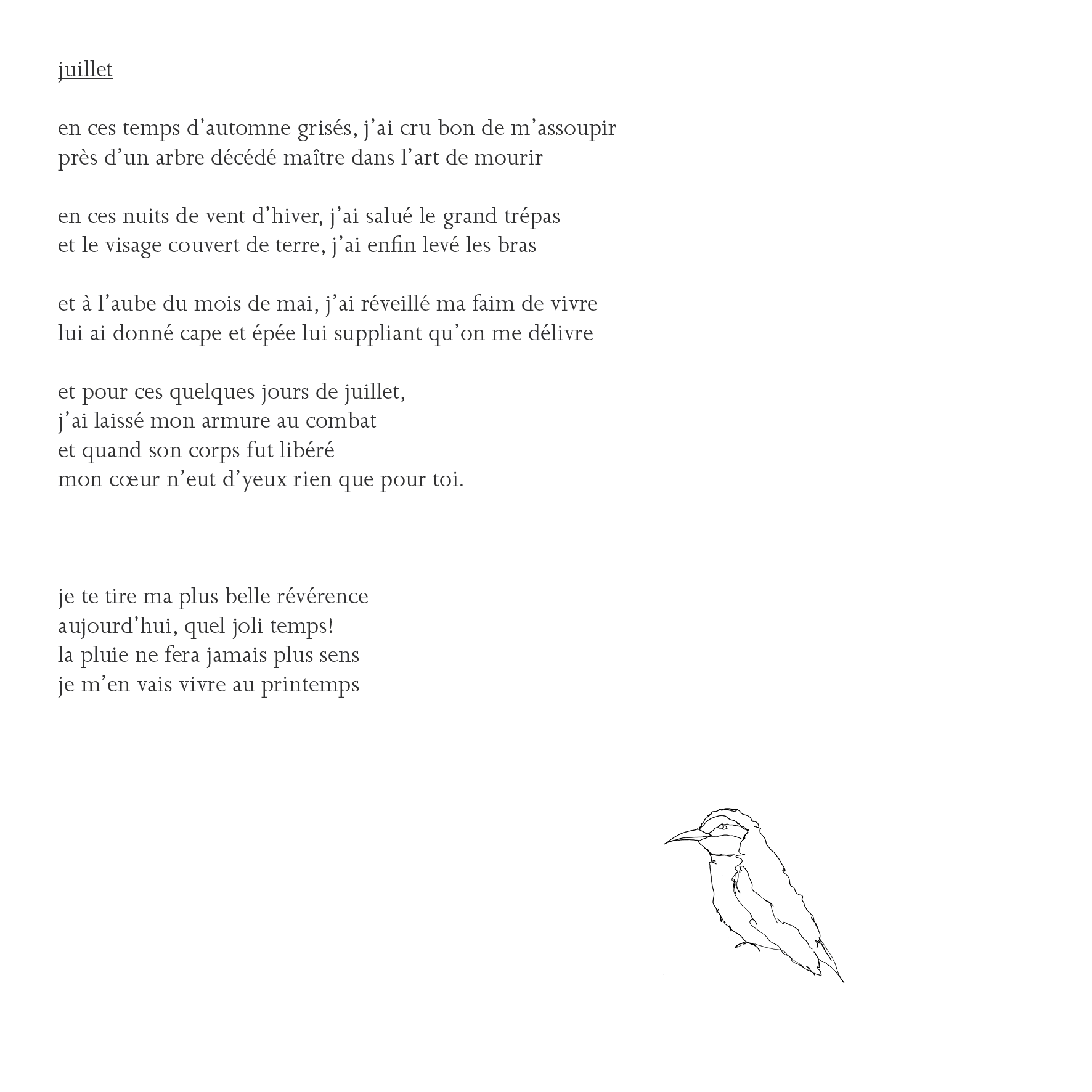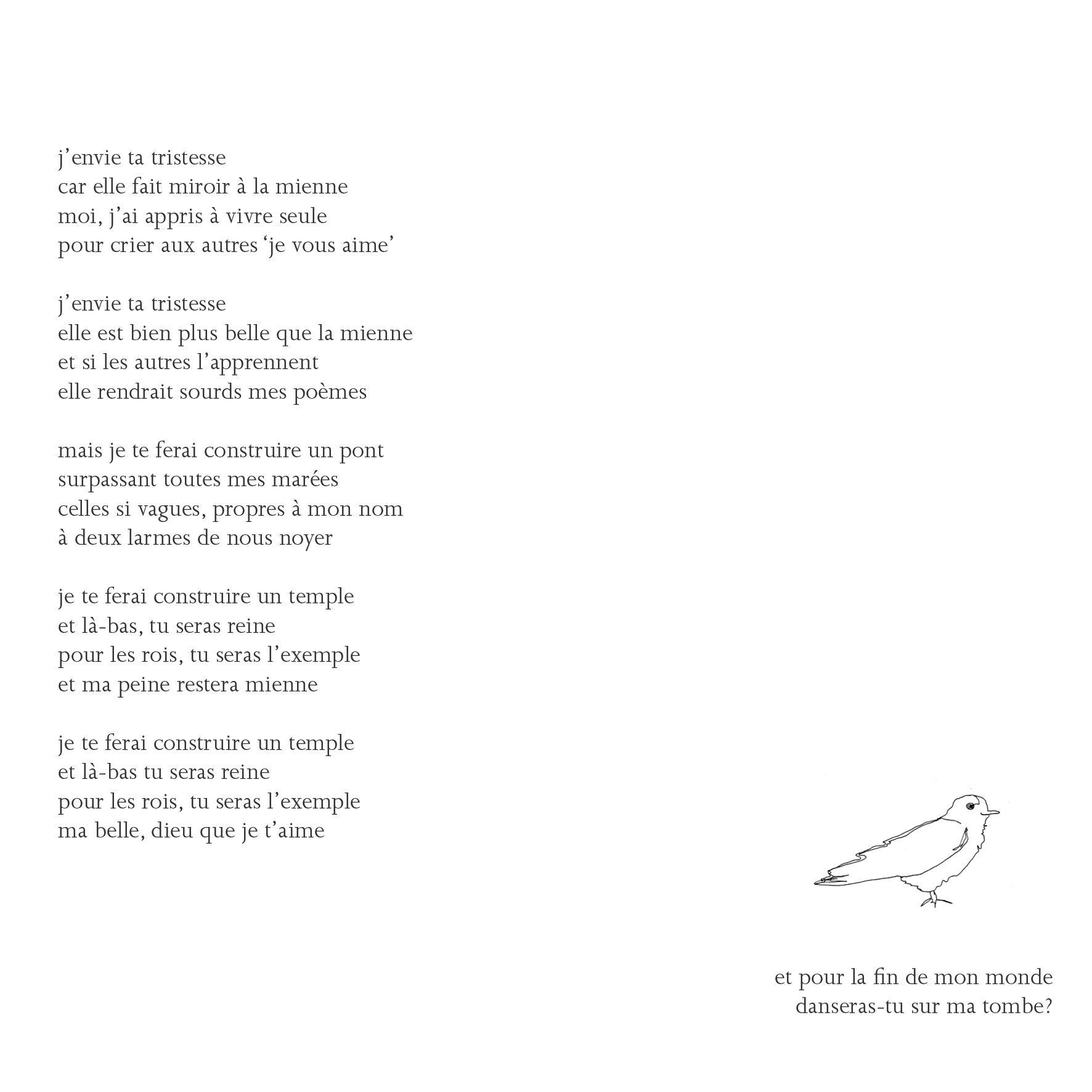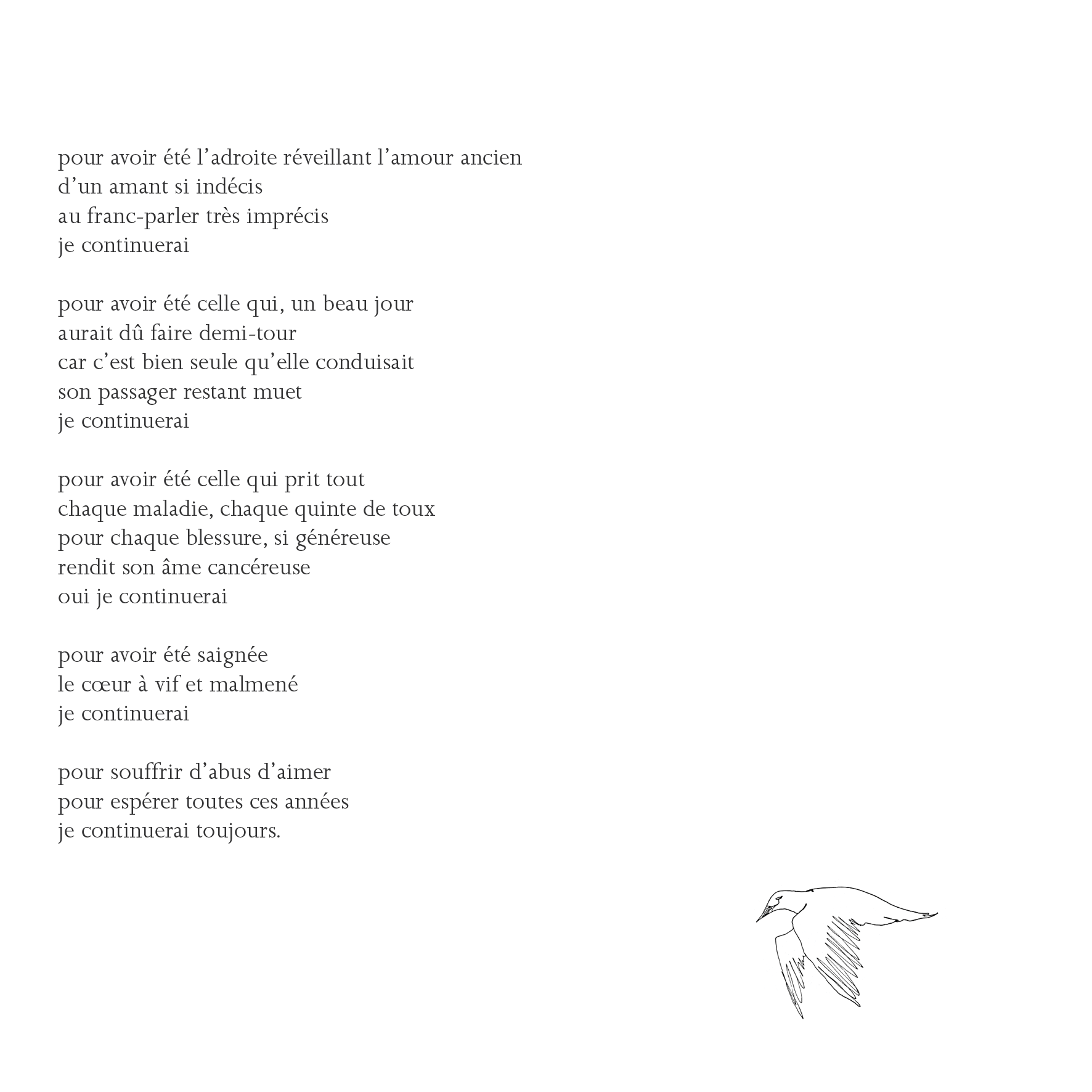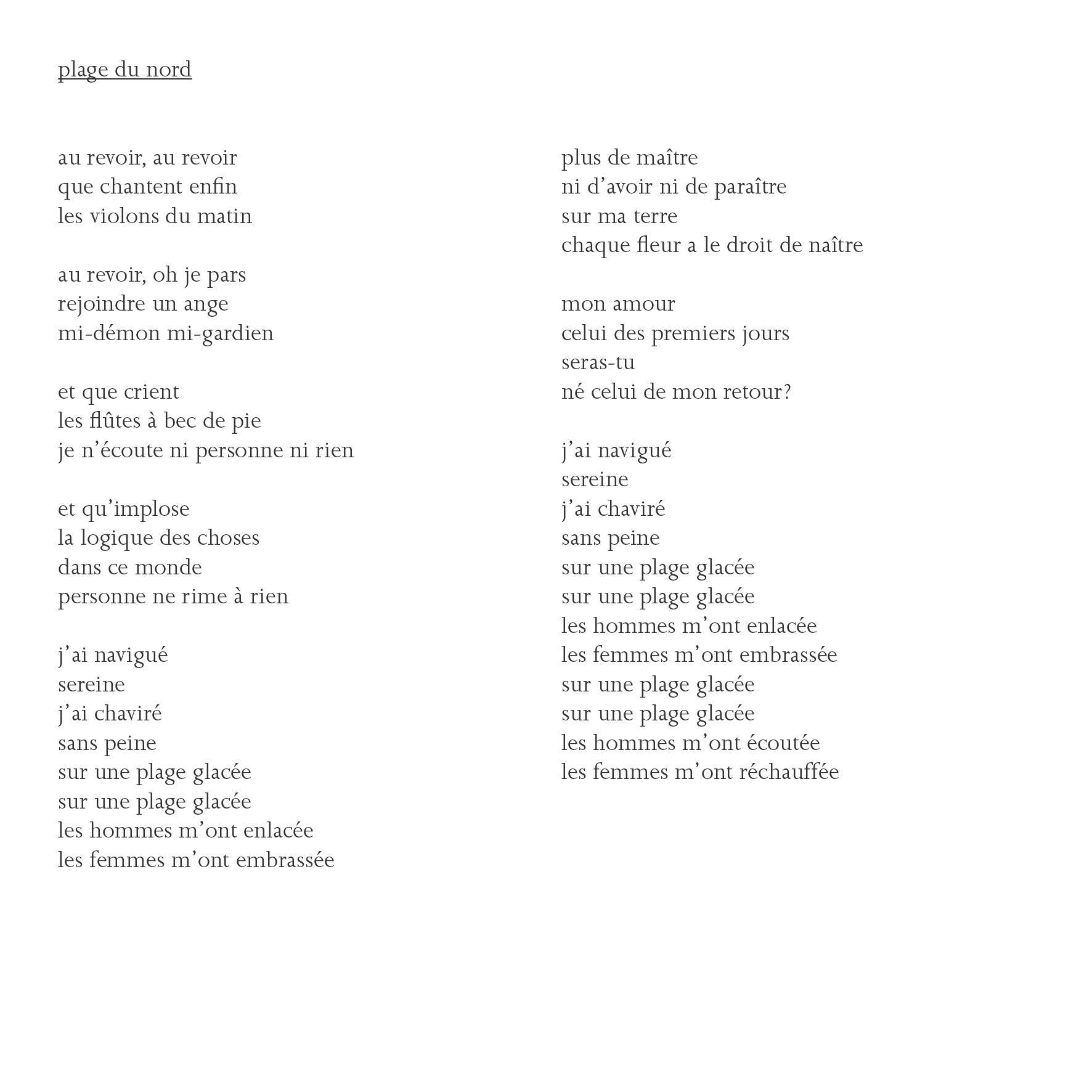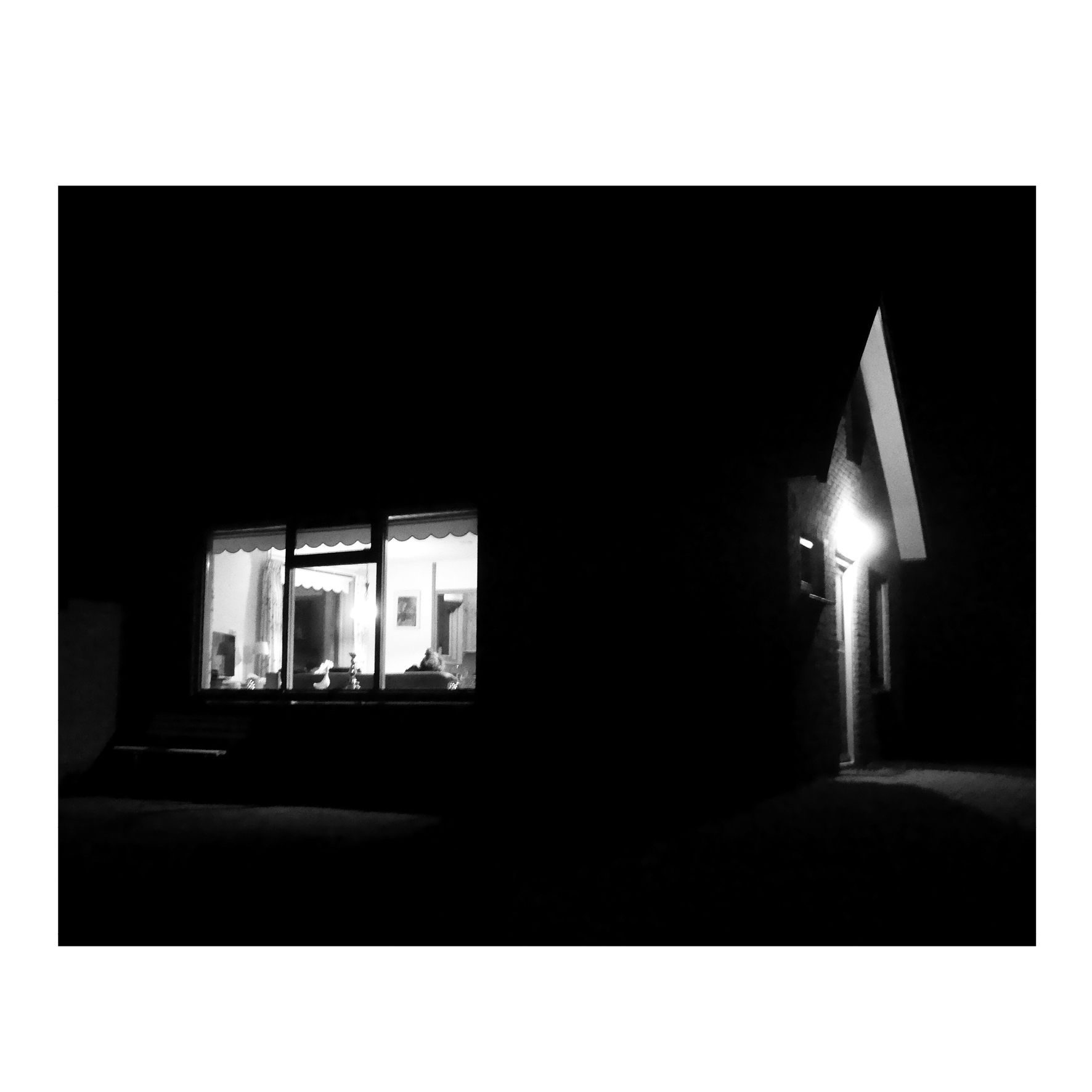 video by Maggie Saunders - performance in 'Kraaij en Balder'
(Eindhoven, June 2019)
video by Joe Salmon - performance in 'burgers'
(Eindhoven, Novembre 2018)